William (Wm.) Craig Byrdwell, PhD
Dr. Wm. Craig Byrdwell is Research Scientist, Analytical Chemist, Chromatographer, and Mass Spectrometrist, and most importanly,
The Father of The Unit Simulacrum and
The Father of Whole PI.
The Simulacrum System is a new function and thoughtform relating Ratios to ratios.
Whole PI solves The Pi Paradox and leads to the Byrdwell Model for Dimensions (BMD).

A search of Google Scholar for W C Byrdwell shows a list of 1,790 results on 02/12/2023. Hirsh index, h = 32.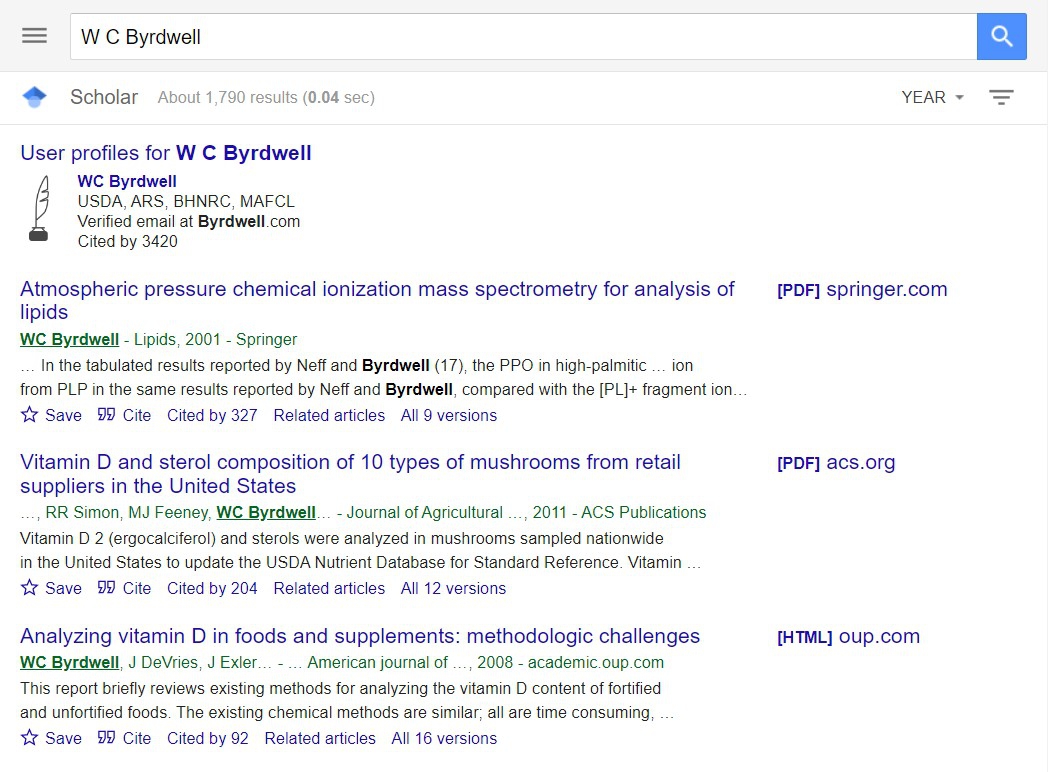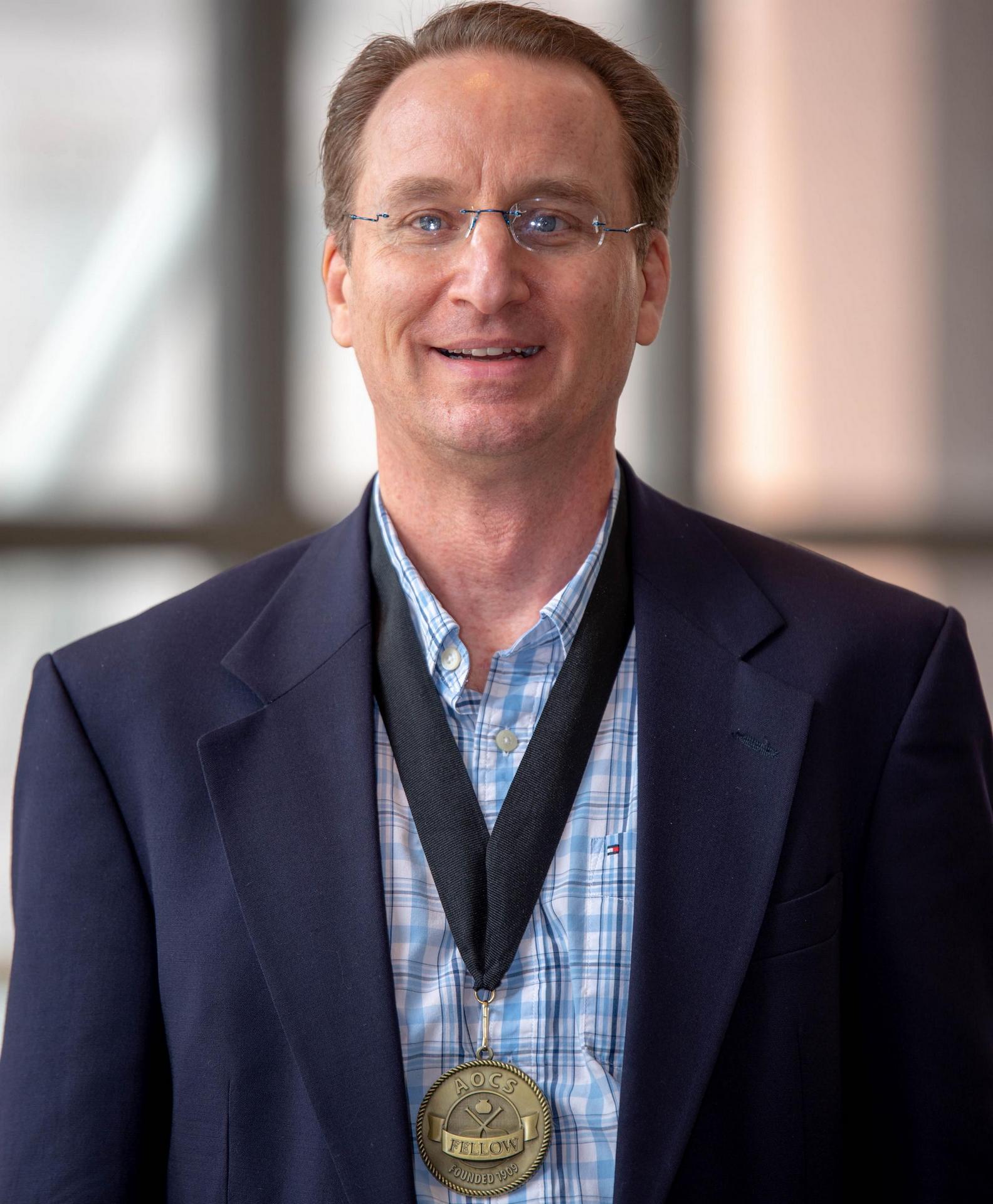 William Byrdwell

Research Chemist,
Chromatographer,
Mass Spectrometrist, and
Father of the Unit Simulacrum and
Father of Whole PI
Dr. William Byrdwell's profile at ResearchGate is found at:
William Byrdwell at ResearchGate.net
ResearchGate shows and h -index (Hirsch index) of h = 31.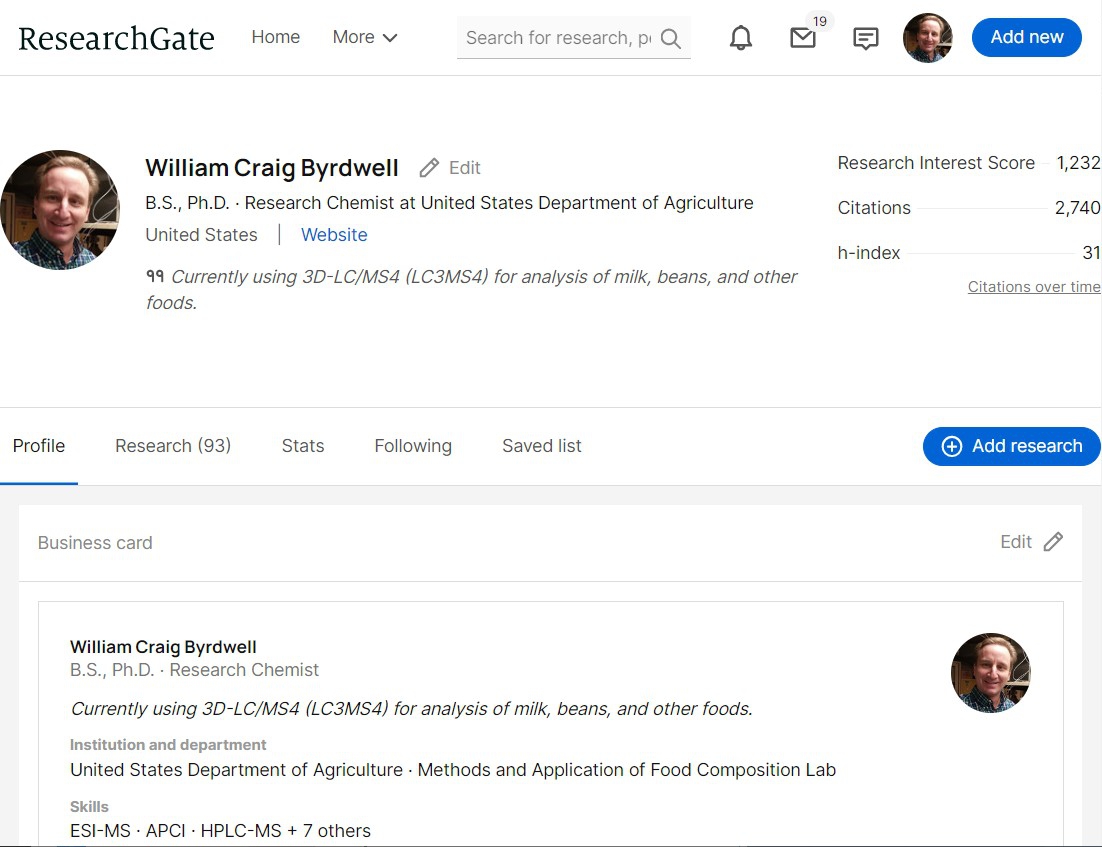 William Byrdwell at Academia.edu is not used much.